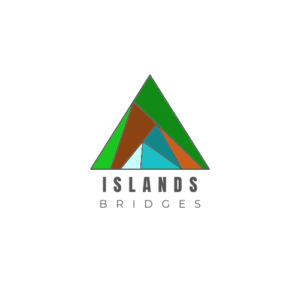 Co-funded: European Union, Erasmus+ Program – Key Action 1, Mobility of youth workers
Period: 01.05.2020 – 31.12.2022
Place: Puerto de la Cruz, Tenerife, Spain
"European Islands Bridges" wants to create a network to share information from the working methodology of associations from European islands: daily practice, as well as about the youngsters with their needs and the tendencies they follow. This project wants to help associations from European islands to improve their cooperation and network at European level, with the aim of building a working stable platform with reliable partners, so in the future to create projects in a European collaboration, which answer real and common needs of institutional development and of working with and for the youngsters.
Expected results:
22 youth workers from 10 European islands involved in a learning process based on non-formal education, with the aim of increasing their knowledge and abilities related to European cooperation and developing projects with the European Programs Erasmus+ and the European Solidarity Corps;
A contact-making seminar of 6 days organized in Tenerife, Spain, with the attendance of representatives of 11 youth associations from 10 European islands;
Min. 4 transnational project ideas in the area of youth created during the seminar, based on common needs of the youngsters and associations from European Islands;
110 youth workers of 10 European islands informed on the opportunities of the Erasmus+ Program, with the new elements of Erasmus+ 2021-2027, and of the European Solidarity Corps.
Main activity:
The project proposes a contact-making seminar to give a solution to the NGOs from European islands, which are searching to build European cooperation based on common needs, confidence and quality, both in results and in working methodology.
The seminar will gather 22 representatives from 11 associations from European islands, with a balanced geographical distribution – outermost regions (Azores, Canary Islands and Caribe), the south and the north of Europe. The participants will the legal representatives of the organizations, project and program coordinators, the ones that design and implement the activities and projects with and for the youngsters in the associations.
Partners:
POLITISTIKI ANAZITISI LESVOU AMKE, Greece
MONOPATIA ALLILEGIIS, Greece
ASSOCIAZIONE INTERCULTURALE NUR, Italy
Caribbean Youth and Sport Foundation, Sint Maarten
Fundación Canaria de Juventud IDEO, Spain
Mannréttindaskrifstofa Íslands, Iceland
PRISMS, Malta
Asociación Cultural Entrenando Cerebritos, Spain
Active Cypriot Programs and European Learning Into Acceptance, Cyprus